222 nm excimer lamp # ultraviolet wavelength Tester
The spectrometer integrates spectrum and irradiance test functions. It is widely used in UV light sources, disinfection, light treatment, aging, flaw detection, lithography, and light curing. , Breeding, plant , solar UV index evaluation, etc.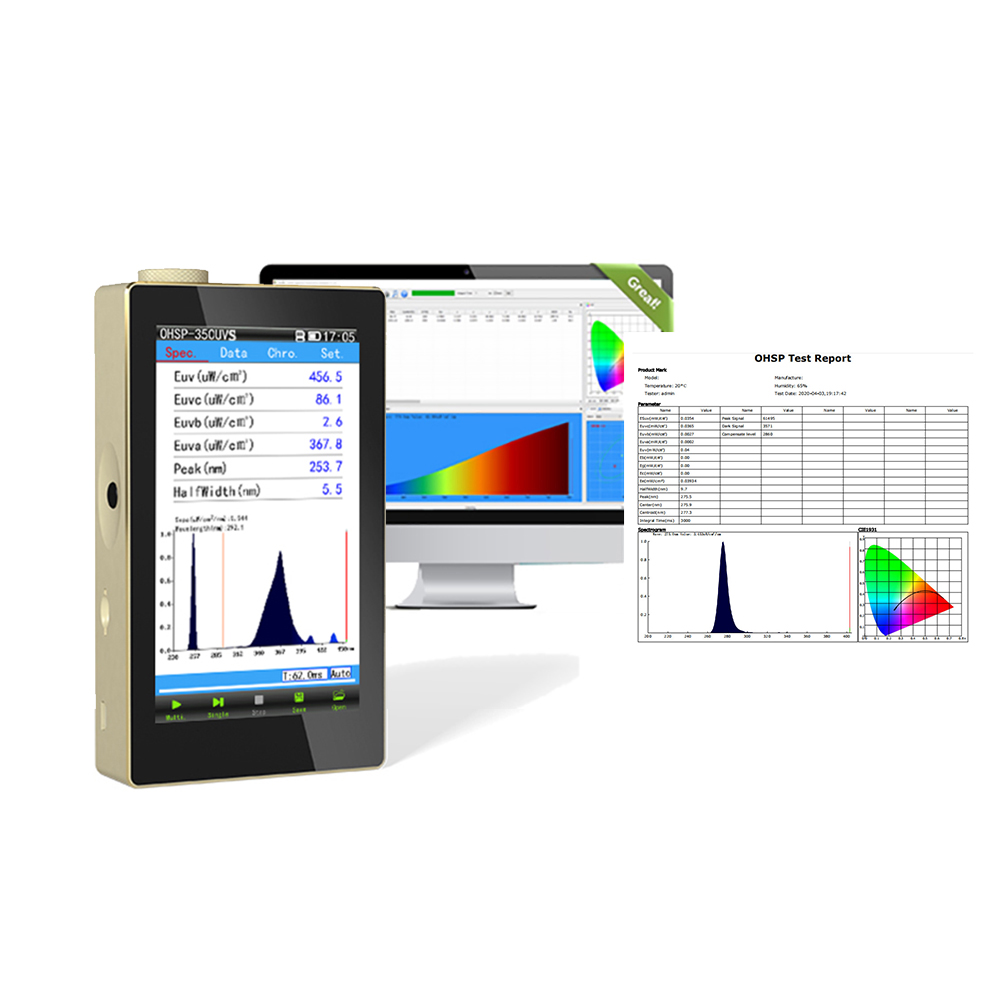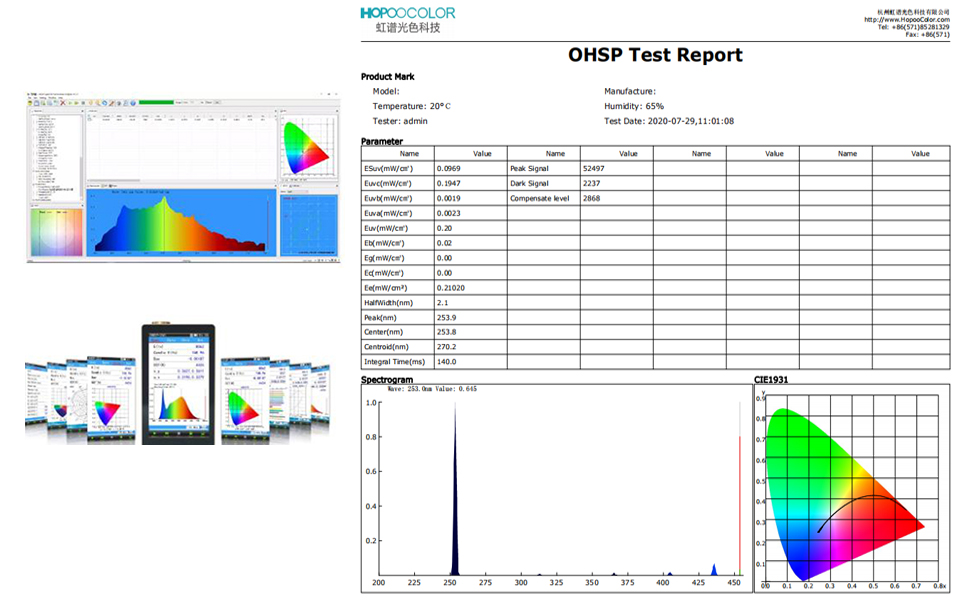 l Test Function: measure the relative spectral power distribution , peak wavelength, half-peak bandwidth, UVA (315nm-400nm), UVA1 (UV 320-390nm) , UVB ( 280nm-315nm), UV365 , UV310 band, UVC (UV254nm), total irradiance in any specific band,with high measurement accuracy.