Fully Solution for LED Products
This novel luminous flux measurement solution provides you with all the answers you need – just take a measurement inside any of the integrating spheres and check the Radiant Power emitted by the lamp. The values in lumen and mWatts are automatically provided by our Spectrosoft Analysis software together with all photometric and colormetric values like color temperature, CRI, TM-30 and other essential metrics.
Depending on your application you can choose our compact and practical laboratory grade spectroradiometer. Pair this with the Sphere to get a system solution you can rely on depending the size of product you need to measure. Our spheres produce results with precision you would normally expect only from highly specialised laboratory equipment, in a form that can fit into any space you have.
Whether you import or develop retrofit or new LED fixtures there are always many questions which you need to find answers to. What is the real performance of replacement LED lamps? Are they bright enough to suit my needs? What is the color temperature of the bulbs or their CRI and how efficient are they? Are the values declared by my supplier true?
Our luminous flux measurement solutions answer those questions for you . The software included in the package is intuitive, user-friendly, delivers results within seconds and features easy export and import functions. It will also guide you step-by-step throughout the entire light measurement process.
Who is our solution for?
Manufacturers' labs for lamp and modules product compliance
Research and Development teams who need immediate product and component testing
Accredited laboratories looking for medium sized solutions for smaller LED products measurement
Importers and distributors introducing LED lighting products to the market
Technical universities and scientific teams who are researching, evaluating, testing and improving technologies
Horticulture lighting manufacturers
What Can You Measure?
LED Lamp Measurement in Seconds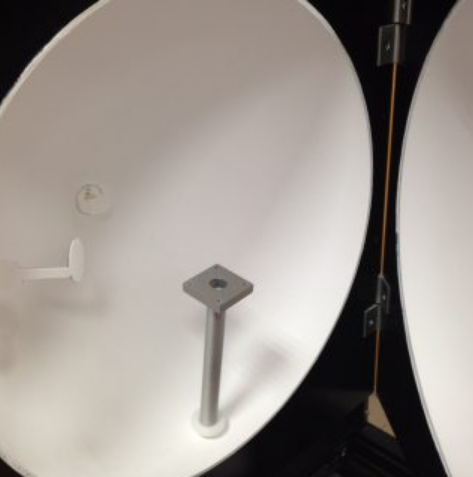 The modern approach to LED lamp measurement system recommends the use high reflectance coating spheres in combination with a spectroradiometer measurement instrument. we provide a complete instrument system which follows the requirements of the latest CIE and IES recommendations on sphere spectro-radiometer systems.
Our spectrometers are individually calibrated as a system with the integrating sphere. The sphere is covered with high reflectance coating and equipped with an auxiliary light source for self-absorption compensation. All this is controlled by PC and our Spectrosoft tool guides the user through the measurement process. It allows for quick final product measurements and verification of standard compliance. We cover all European and American standards for LED light measurement in a user friendly way.
Stable LED Module Testing
When measuring LED lamps and modules in an integrating sphere it is common to require temperature stabilization and measurement as required by the standard.
This luminous flux measurement setup, thanks to its flexibility, compactness and precision, will enable you to turn your desktop into a professional measurement lab. That is what makes it a perfect solution for luminous flux measurement of LED light fixtures such as:
Lumen – the luminous flux
CCT – correlated color temperature according to CIE standard
CRI and Rf– color rendering index according to CIE