HPCS-6500UV spectroradiometer (230NM-800NM )test system is a multifunctional comprehensive test system which integrates photometric parameters, colorimetric parameters, electrical parameters, etc. The product adopts modular and integrated design, which makes the structure compact. With a 10.1-inch LCD screen, a high-sensitivity full-screen capacitive touch, the self-developed human-computer interaction system running on the built-in high-speed processor is more convenient for users to operate and use. The built-in high-precision spectrum analyzer and precise DC stabilized voltage and current power supply meet the needs of users for different functions. The product provides higher performance test results than traditional large cabinet test systems. Its precise results, diverse functions, and high integration of systems and structures not only meet the needs of different customers in different industries, but also help customers greatly Save space and reduce costs.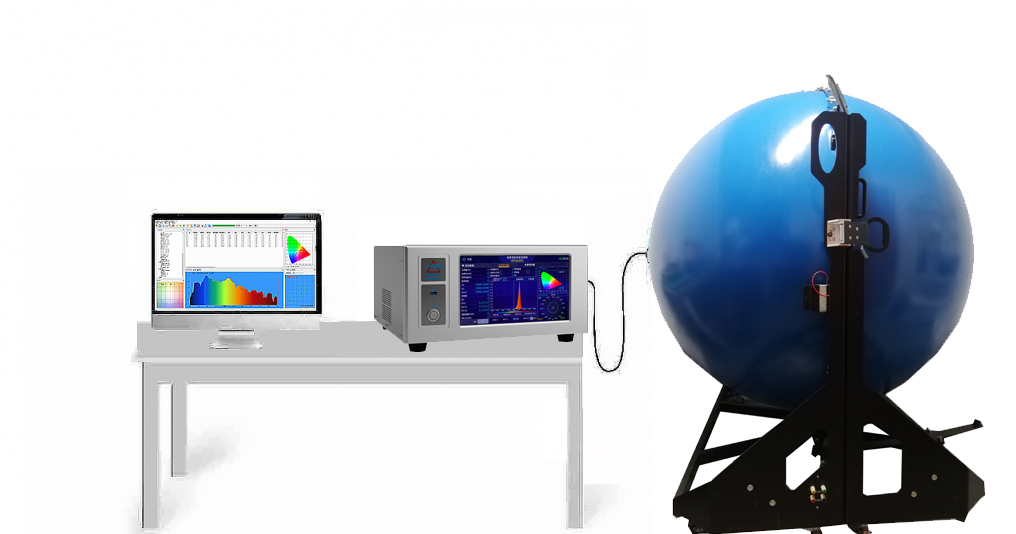 The system design and measurement results conform to the relevant standards of CIE (International Commission on Illumination)
Realize LED current characteristic test, luminous flux test and external trigger test (optional)
Precision DC regulated constant current power supply
DC power supply can reach 1mV/0.1mA; constant voltage/constant current automatic switching.
With a 10.1-inch LCD screen, a high-sensitivity full-screen capacitive touch, enhance the interactive experience and easy to use.
Equipped with computer software, online measurement, real-time analysis, file saving, and test report, which is convenient for users to share and communicate test results.