Precise and Portable LED Flux Measurement Solution
Electric current, electronic drivers and terminal element may negatively affect lighting properties of LEDs and are a primary reason why measuring the performance of single LEDs may be necessary once they are installed on PCB. Everyday electronic developers involved in the LED lighting struggle with optimization of the LED output, modules, drivers, selecting optics etc.
Instead of selecting the most suitable LEDs for development projects based only on the features of a datasheet, more designers are moving towards spectrometer based systems that enable them to quickly and easily verify performance, check if samples are meeting specification and quickly confirm binning. With the more flexible systems, the total light output of LEDs can also be measured simply by placing a sphere on top of each LED.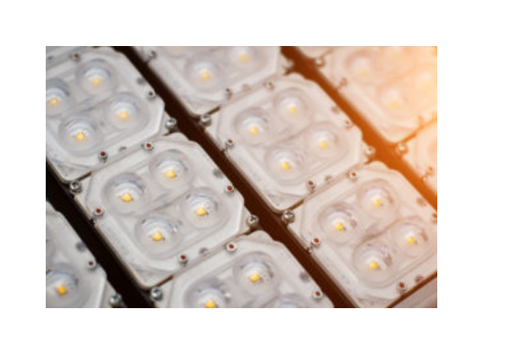 What Can You Measure?

Quality control of incoming LEDs delivered by various suppliers
Measurement of fiber optic sources like endoscopes and other
Calibration of lighting fixtures made of many LEDs
Checking the influence of dimming
Testing diffusers or optics installed on LEDs
Monitoring changes of spectra, color or luminous flux

Incoming Inspection Metrics
When purchasing specific groups of LEDs from your supplier you can quickly check if they met your expectation regarding the luminous flux [lm] color coordinates [x,y] or color temperature CCT [K]. Using the Opti Sphere 48 integrating sphere with a spectroradiometer of your choice you may organize and simplify incoming quality control.

Development Critical Metrics
During the development of new LED modules and fixtures you can immediately check the influence of LED drivers, new PCB boards and other components which influence lighting properties of your products. Measuring LEDs before installing them on PCB helps to improve your products and optimizes prototyping.



Other standard measurement quantities:
Lumen – luminous flux
CRI – color rendering index according to the CIE
CCT – the color temperature according to standard CIE
Color – the chromatic coordinates of the CIE 1931 and CIE 1964
Fidelity and Gamut – method for evaluating light source color rendition according to TM-30 IES standard
PAR/PPF – photosynthetic active radiation measurements for horticulture
mWatt – radiation energy
+ many more!