Instruments' ultraviolet (UV) sensor provides a cost effective measurement of UV radiation.


Typical Application
Applications include: UV radiation measurement in outdoor environments (sensor is not recommended for long-term continuous outdoor deployment), laboratory use with artificial light sources (e.g., germicidal lamps), and monitoring the filtering ability and stability of various materials.

Research grade measurement of photosynthetically active radiation (PAR), PPF, and PPFD.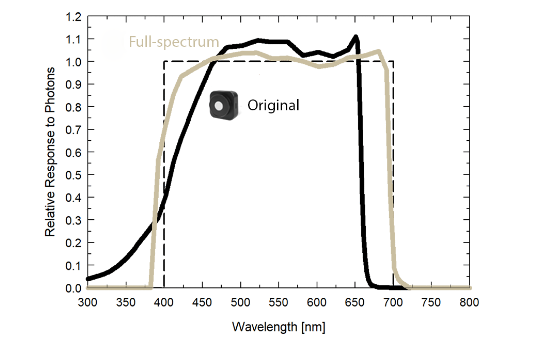 PPFD measurements over plant canopies in outdoor environments, greenhouses, and growth chambers, and reflected or under canopy (transmitted) PPFD measurements in the same environments. Quantum sensors are also used to measure PPFD in aquatic environments, including salt water aquariums where corals are grown.